Automotive Machine Shop – Vancouver Engine Rebuilding Specialists
As a service professional we know you expect all machining work done to exacting specifications, quickly and on budget every time because your reputation is on the line for every job big or small.
60 plus years of experience has taught us what's important to you…
That's why many of the large dealerships and high volume repair shops across Vancouver rely on the quality workmanship and customer service provided by the team at Alec's Automotive.
Advantages of Dealing With Alec's Automotive Include:
Free pick-up and delivery service saving you time and money
Fastest turn-around time in the city keeps clients and you happy!
Same Day Service on most cylinder head work!
We're pride ourselves on getting your jobs done to exacting specifications, fast and a on budget.
For straight answers to your important questions, a quote or
to book a pick up Call 604-876-7111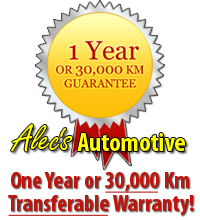 Why settle for an inferior warranty on your engine rebuild when you don't have to? Click for details...
For answers to your questions and a fast, accurate quote, call 604-876-7111